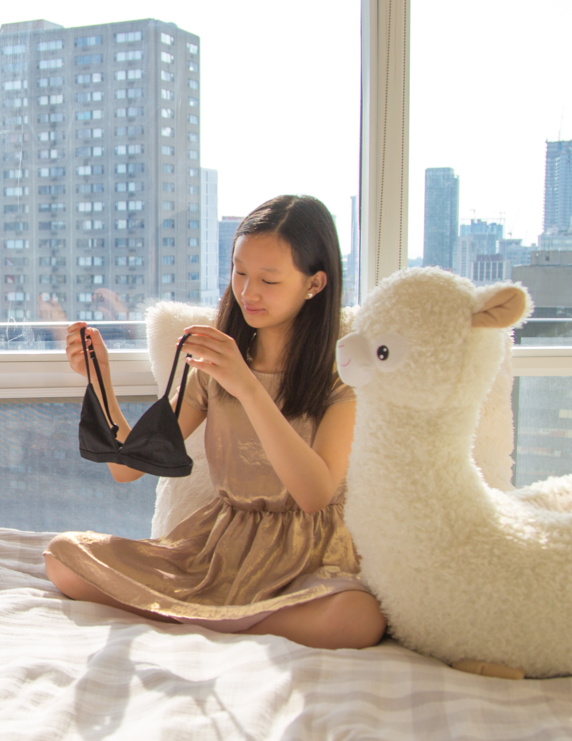 Bra shopping doesn't have to be awkward
When our founders, Chloe and Jessica were younger, they struggled to find bras that fit their body type.
Flash forward 10 years and Jessica's 12-year old sister, Cindy (pictured), is dealing with the same problem. The mature lingerie stores and intimidating sales associates made Cindy feel uncomfortable.
To make matters worse, the only bras that were suitable for her age group were the smallest sized sports bras. Cindy tried on nine bras before finding two that fit properly.
Cindy bought them, but only eight months later, she had grown out of them and had to go through this grueling process all over again.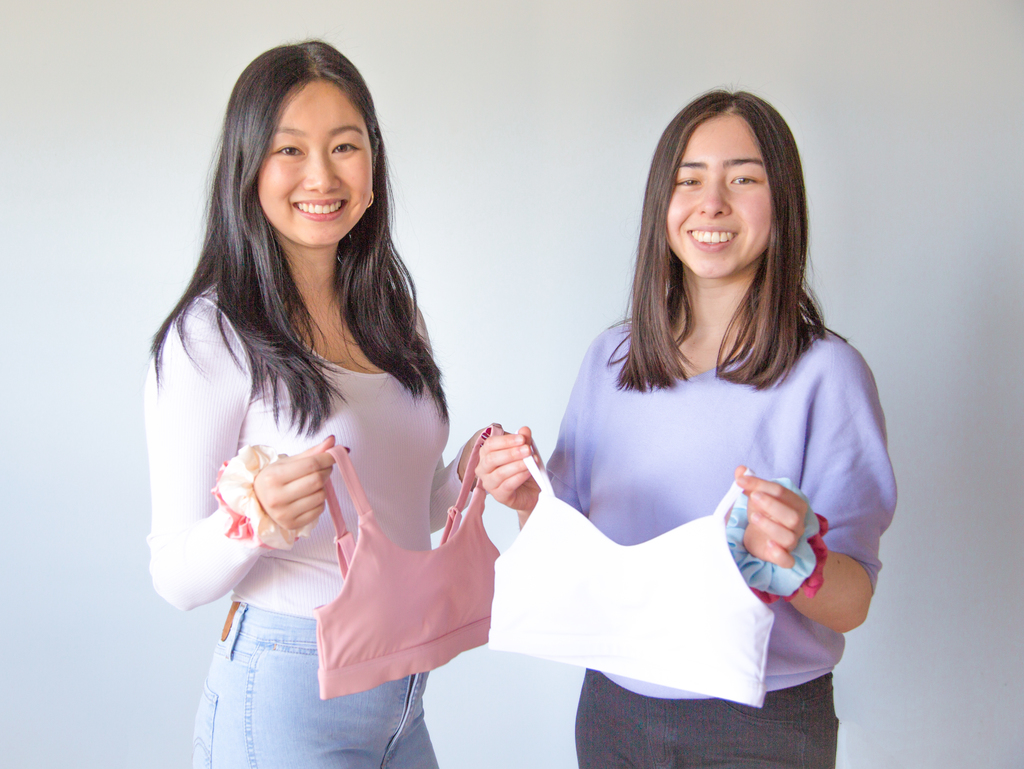 You don't have to go through puberty alone
90% of girls feel uncomfortable and intimidated when buying their first bra. Every girl wears a bra, so why is it such a struggle to find a perfect fit at traditional bra stores?
We're a Toronto-based teen bra brand that helps girls feel confident in their first bra. We're the only bra brand globally that designs bras that grow as the girl grows, lasting multiple stages of puberty. This means that you can wear the same bra when you develop from an A to a D cup!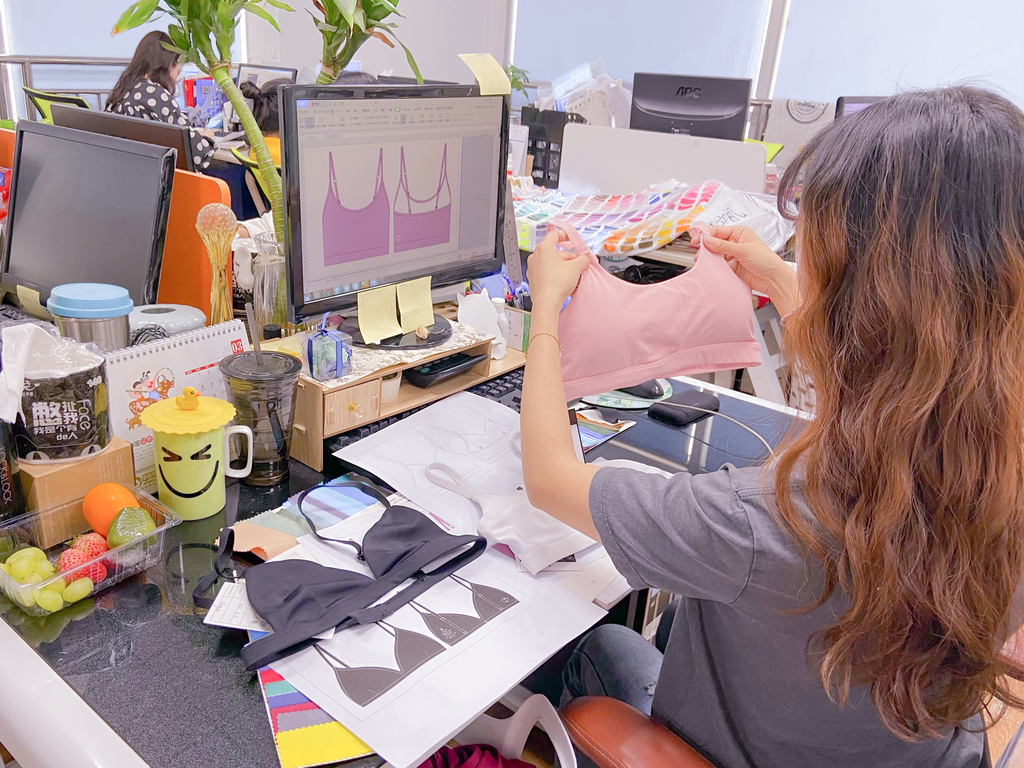 Our bras are made with care
We asked hundreds of girls what they wanted in their bra and put every one of those features into each Apricotton bra. They're invisible under tops and are so comfy you'll forget you're wearing one.
After we design the bras, we collaborate with Virginia (pictured), our production manager in China, to bring them to life. We carefully chose a manufacturer that is leading in ethical practices and sources the highest quality fabrics to feel gentle against your skin.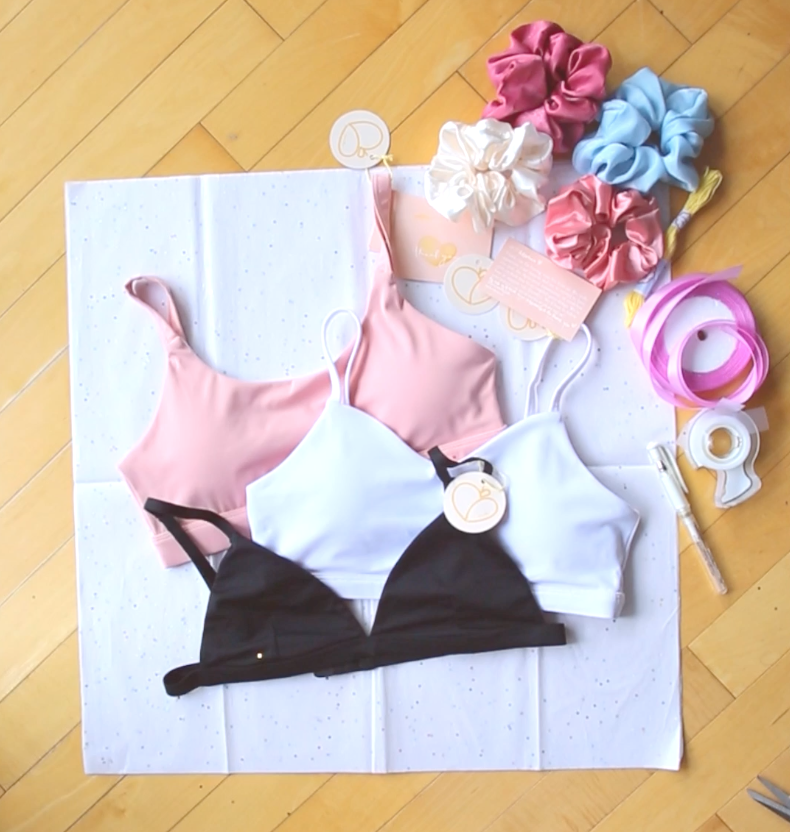 No more intimidating change rooms
Every bra is handwrapped like a present by either Jessica or Chloe because to celebrate getting you first bra. We also write you a personalized note and tie the confetti tissue paper in a bow 🎀
Every Apricotton bra is
Stretchy & Breathable
Stretchy & breathable fabric with an elastic waistband for optimal support, without the discomfort of an underwire
Buttery Soft
A buttery soft dual inner-layer to provide full coverage and comfort, all while ensuring nothing shows through
Moisture-Wicking
The softest moisture-wicking fabric you'll ever wear so that you're prepared for any day